Eeeeeek! Somehow it became October!! When did that happen?? This year is flying by! Did you know that there are only 11 Fridays left between now and Christmas? (Not including today.) Man oh man! Because I've been a bad blogger lately, you are going to get TWO posts today! A Photo Friday will be coming later on because I know many of you are dying to see what is going on with the house, but first: Friday Favorites! I have been dying to link up with
This Girl
for awhile now. Since
Friday Favorites are being resurrected
on her blog, I thought I would join in the fun.
So here we go! Some of the things I'm loving on this week.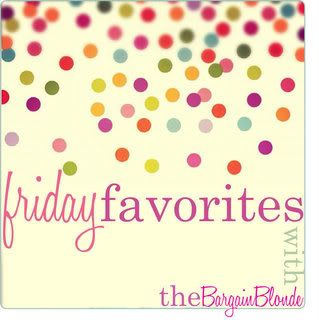 My I've been up since 4:30am for work friend. #TGIF
A Thirty-One Shipment came in full of goodies in New Fall Prints!
An oversized sweater with red jeans. My red jeans are on the way (yay online shopping), thinking this sweater would be pretty cute with them this fall!
My "new" running shoes. I've had them for a few weeks. They have yet to be run in. But aren't they cute??? I swear I will use them as soon as we have moved!
My favorite crazy dog loving popsicles. He seriously barks at us if we don't share with him.
It's my favorite aunt's birthday today! (For the record, all of my aunts are my favorites) Happy Birthday Aunt Judy!!